Experts point out that Biden's victory has a positive impact for the Amazon
7 de novembro de 2020

4 minutos lido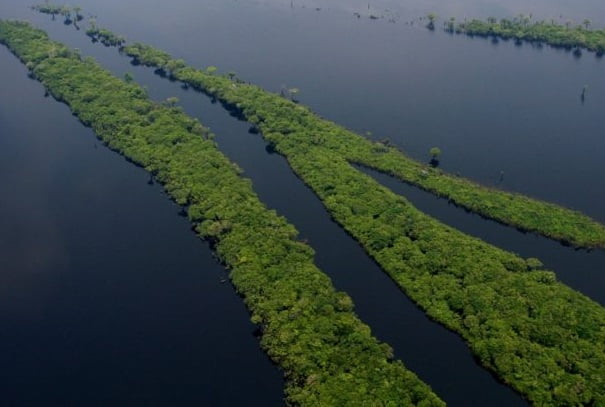 Vinícius Leal – From Cenarium Magazine
MANAUS – The election of Democrat Joe Biden as President of the United States decreed this Saturday, 7, should positively influence the world policy of defense of the environment and natural resources, is what experts interviewed by CENARIUM assess. In a fierce election race, Biden defeated the current Republican leader, Donald Trump, who maintained an unfavorable position in protecting the planet's biodiversity.
"Trump represented a denialist speech about climate change. Being unscientific and against social and environmental mobilization in the entire planet. We have great challenges in the world being put to the test and the main one is global warming, a reality that we already live in today ", said the environmentalist and geographer, Carlos Durigan, director of the Wildlife Conservation Society (WCS Brazil).
According to him, Trump's non-re-election has a positive impact on global environmental policy. "We know that the United States is a country with strong economic power and we hope that this change can bring a better posture of the new leader on the socio-environmental development agendas, something more sustainable and less degrading", reinforced Durigan. "In fact, it can be positive for everyone and even for the Amazon countries".
Environmental management
Defeated at the polls, Donald Trump has maintained since the beginning of his administration several campaigns against the defense of the environment. One of the first governmental measures, still in 2016, was to withdraw the United States from the Paris Agreement, a treaty that determines initiatives for signatory nations to mitigate the causes and effects of global warming.
"The election of Biden radically changes the international environment scene. One of his commitments is to return to the Paris Agreement and boost a green economy in the world, with investments in solar energy, wind energy and other sustainable structures ", said environmentalist Virgílio Viana, from Amazonas Sustainable Foundation (FAS) and international mobilizer in defense of the Amazon.
Joe Biden, former US vice president in the Barack Obama administration, was adamant in expressing a concern with the Amazon during the election campaign. Because of the region that in recent years has reached record numbers of devastation, the Democrat has even said that he would mobilize the entire international community, if Brazil did not take necessary measures in favor of the forest.
"Biden was explicit in expressing his concern about deforestation in the Amazon. He intends to mobilize a fund to help countries reduce deforestation. His election is certainly positive for the environment in general and especially for tropical forests, such as our Amazon forest ", reinforced Virgílio Viana.
Environmentalist José Coutinho, from the Chico Mendes Institute for Conservation and Biodiversity (ICMBio), was more pessimistic and nationalistic about the influence of Joe Biden's election for the Amazon. "He has no autonomy over that. This kind of speech from him, as if our Amazon was theirs, needs to be repudiated. We Brazilians, who must dictate the rules about our natural heritage", he concluded.